Alcohol delivery checks all the right boxes for ecommerce companies—high order value, repeat buyers, high intent to pay, and brand monetization opportunities. Just one problem: the alcohol market is one of the most heavily regulated in the country.
Which is why when Delhi, one of the largest states for ecommerce deliveries, announced earlier this week that it had amended its excise policy to allow app-based delivery of alcohol, the tech ecosystem cheered.
Only a few other large cities or states, including West Bengal, are allowing online delivery of liquor.
The Timing is Right: The legal-drinking-age population in India is forecast to increase by 75 million next year. That apart, India's middle-class population that can afford premium priced products and are trading up in their buying patterns is above 150 million, according to a report by IWSR Spirits.
These consumers are expected to be early adopters of buying alcohol online.
Value for Government: India has always been strict with regulations governing alcohol, although for many states, the excise levied on alcohol is the second-largest revenue generator after GST. As pandemic lockdowns struck alcohol purchase, various states are now considering drastic changes in policy.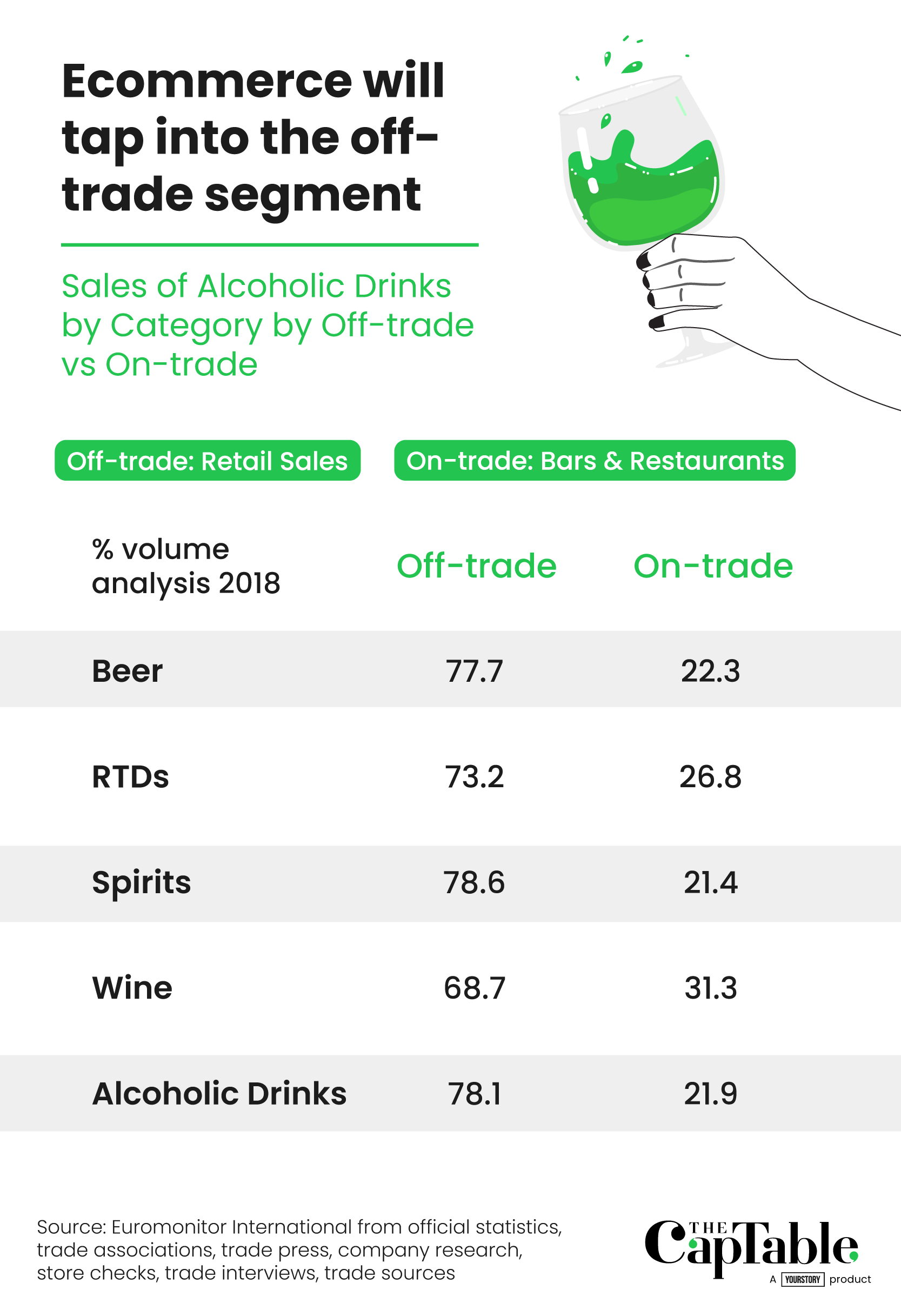 But several critical stakeholders need to come together to make alcohol delivery via apps viable.