Searching for a white t-shirt, black kurta or innerwear? Amazon is the place for you. But if you want the trendiest outfits straight off Instagram, you are better off browsing elsewhere.
Fashion is one category that's thrown Amazon off balance. Despite being one of the largest contributors to ecommerce volumes, Amazon has struggled to build an online fashion business globally.
In India, Flipkart Group, which includes Myntra, commands 70% of the online fashion market, sources say. Reliance-owned Ajio is an upcoming player, with brands saying the company's unique retail and online presence gives it leverage over pure-play online players.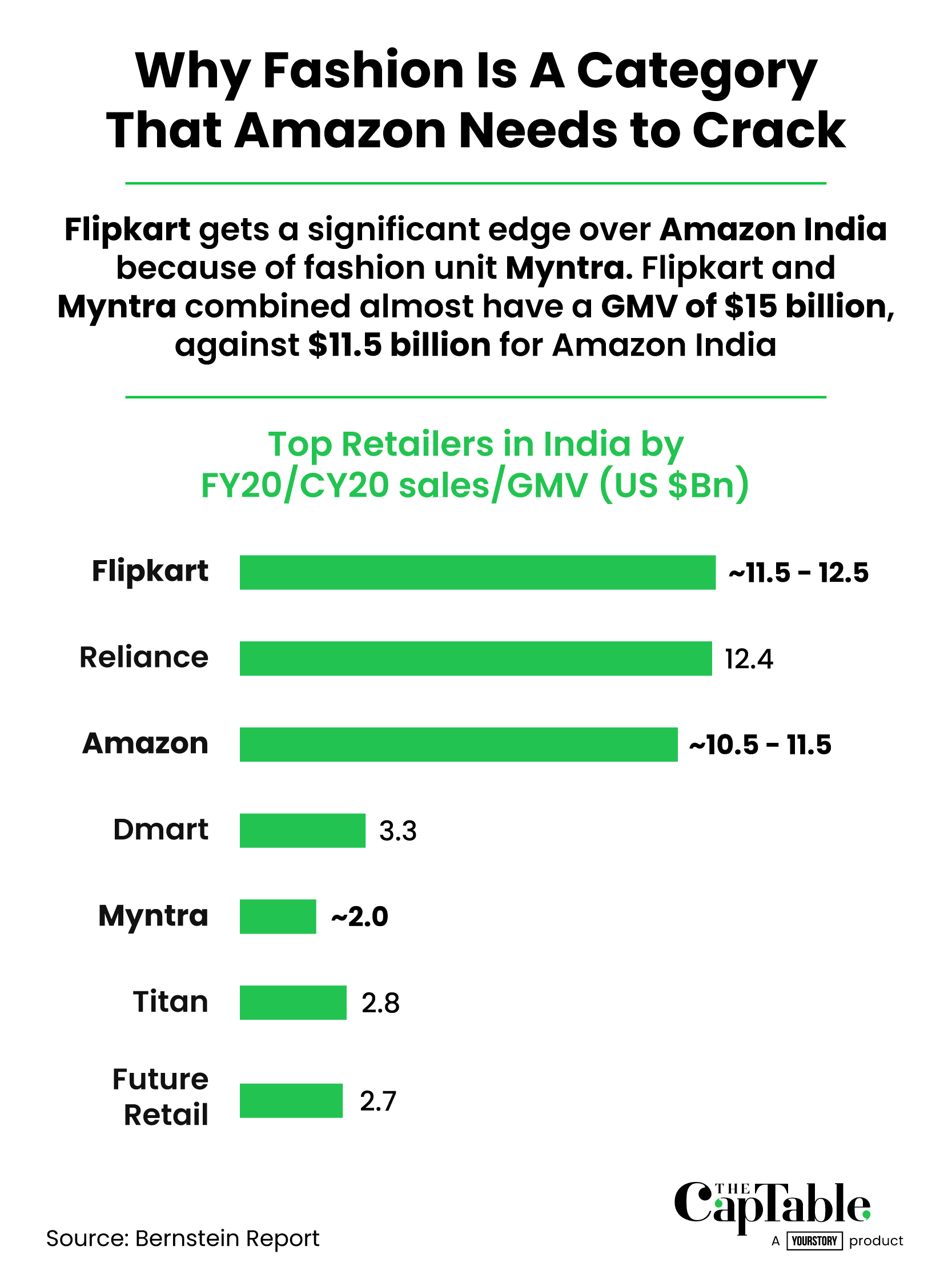 But why has fashion been a hard business for Amazon?
One reason for this is that the category is seasonal, making data-based forecasting of trends and warehouse capacity difficult. Another is that for fashion, shoppers prefer exploring and discovering the latest trends, something Amazon's digital marketplace isn't geared for.
To bolster its fashion portfolio in India, Amazon's embarked on a three-pronged strategy, one that allows it to play to its strengths rather than have it fighting to cover its weaknesses.