Until very recently, Ananth Narayanan was busy overseeing the sale of Medlife to PharmEasy, now India's first unicorn e-pharmacy. On the side, the former CEO of Myntra and then Medlife was building a new business that took him back to somewhat familiar territory.
Narayanan's new venture loosely traces a model popularized by US-based Thrasio. The 3-year-old Thrasio has acquired, consolidated and scaled up about 100 brands selling on Amazon. It has raised $1.7 billion in funds, including debt, and is estimated to be worth $3-4 billion. It's even profitable.
Thrasio's pitch to small brands is that it has an edge in navigating the complexities of selling on Amazon because of its data-driven decisionmaking and analytics tools, and its vast capital.
THE UPSHOT
Experienced internet entrepreneurs are building portfolios of ecommerce brands to tap their collective potential. It's an interesting concept, enough to lure in investors. But India is a limited supply market.
In India, the business model is still fluid, with each entrant seeking to build its own version of the 'Thrasio of India'. Broadly, it's this: acquire moderately successful merchants and brands selling on Amazon India, Flipkart, or even specialised retailers like Nykaa, and help each of them achieve Rs 100-200 crore in annual sales.
The idea is to build a portfolio of such brands across segments such as fashion and kitchenware, each brand leveraging common resources that they would otherwise find hard to access. A portfolio of a dozen such brands could net Rs 1,000-2,000 crore in annual sales.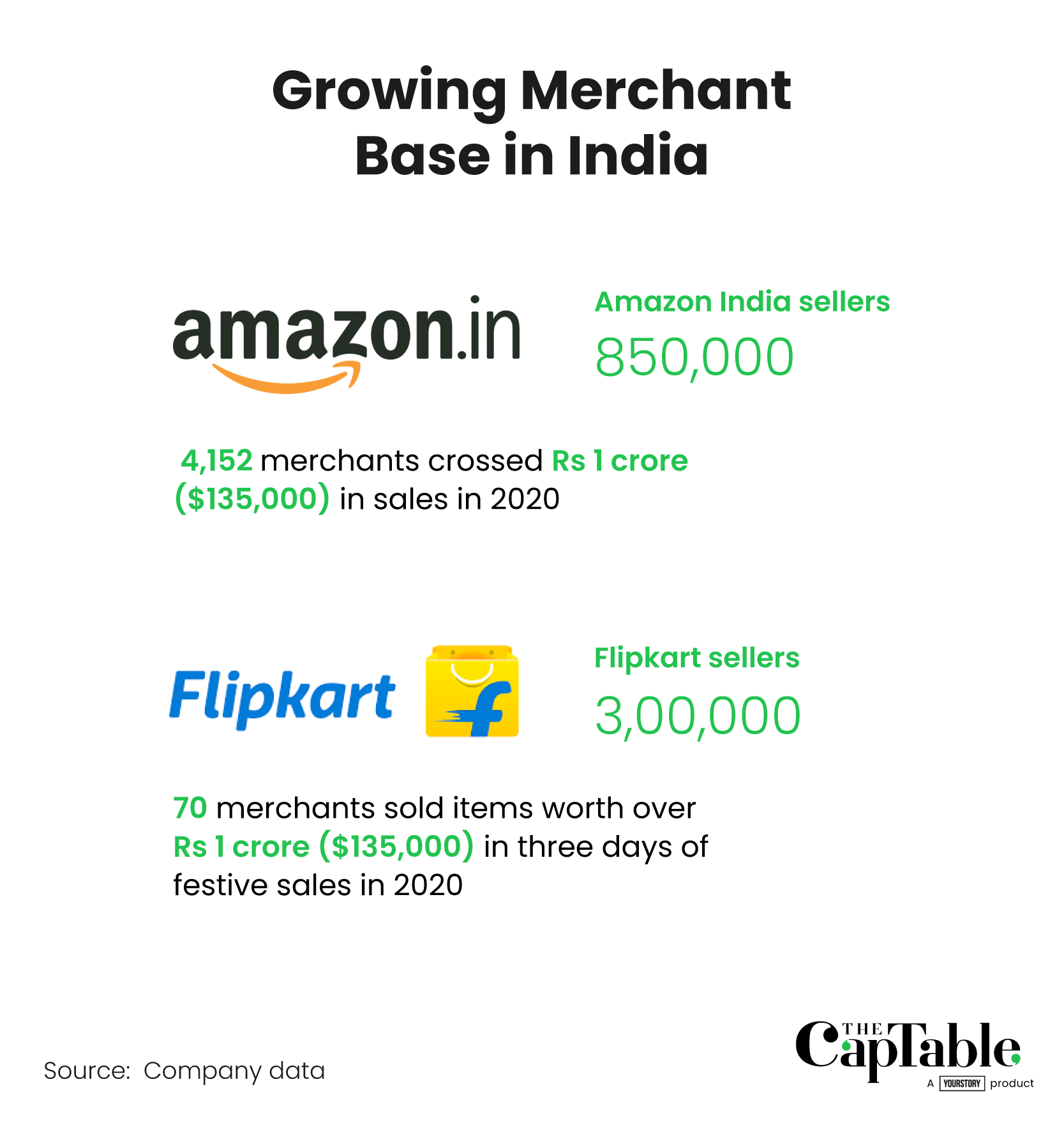 As a concept, this so-called Thrasio model can elevate consumer-facing online businesses and provide online marketplaces and ecommerce platforms additional engines of growth. The only niggle, India has a limited supply of ecommerce merchants and brands that fit the bill.
"There are a lot of small sellers on Amazon who are not able to grow beyond Rs 10-20 crore in annual sales. Because growing beyond this number either needs capital or some digital marketing and growth expertise, which generally they don't have," said Sulakshan Kumar, cofounder of Gooki, which looks to buy small ecommerce brands making under Rs 20 crore in annual sales and scale them up.