Just before the second Covid wave hit India, the management team at Grofers was preparing for a pivot. The grocery e-tailer, which had been focusing on the value-segment with planned weekly deliveries, had started conversations on redesigning its supply chain and warehousing to cater to express deliveries.
But the onset of the Covid second wave brought everything to a standstill for a few months, which had several company insiders wondering if Grofers may end up scrapping the idea and stick to what it was doing.
But cofounder and CEO Albinder Dhindsa had other plans. While he was actively evaluating a public listing for Grofers in the US through a Cantor Fitzgerald blank-check firm, another option was materializing. The listing plans were scrapped after Dhindsa signed a deal with Zomato and Tiger Global to raise $120 million, a transaction which has still not formally closed.
While the investment round will carry Grofers to the coveted Unicorn club with a $1 billion valuation, it came with strings attached. "The business in value commerce was not showing large profitability and growth numbers. Grofers now had to move fast to launch express deliveries, which they had pitched to Zomato after seeing the global momentum of quick delivery picking up with GoPuff, DoorDash and Rappi," said an investor in the grocery space.
From large retailers to new-age startups globally, several companies are catching on to this trend. These include Walmart, Kroger, Jokr, Talabat, Jiffy, Dija, Weezy, Zapp, Getir, and Gorillas.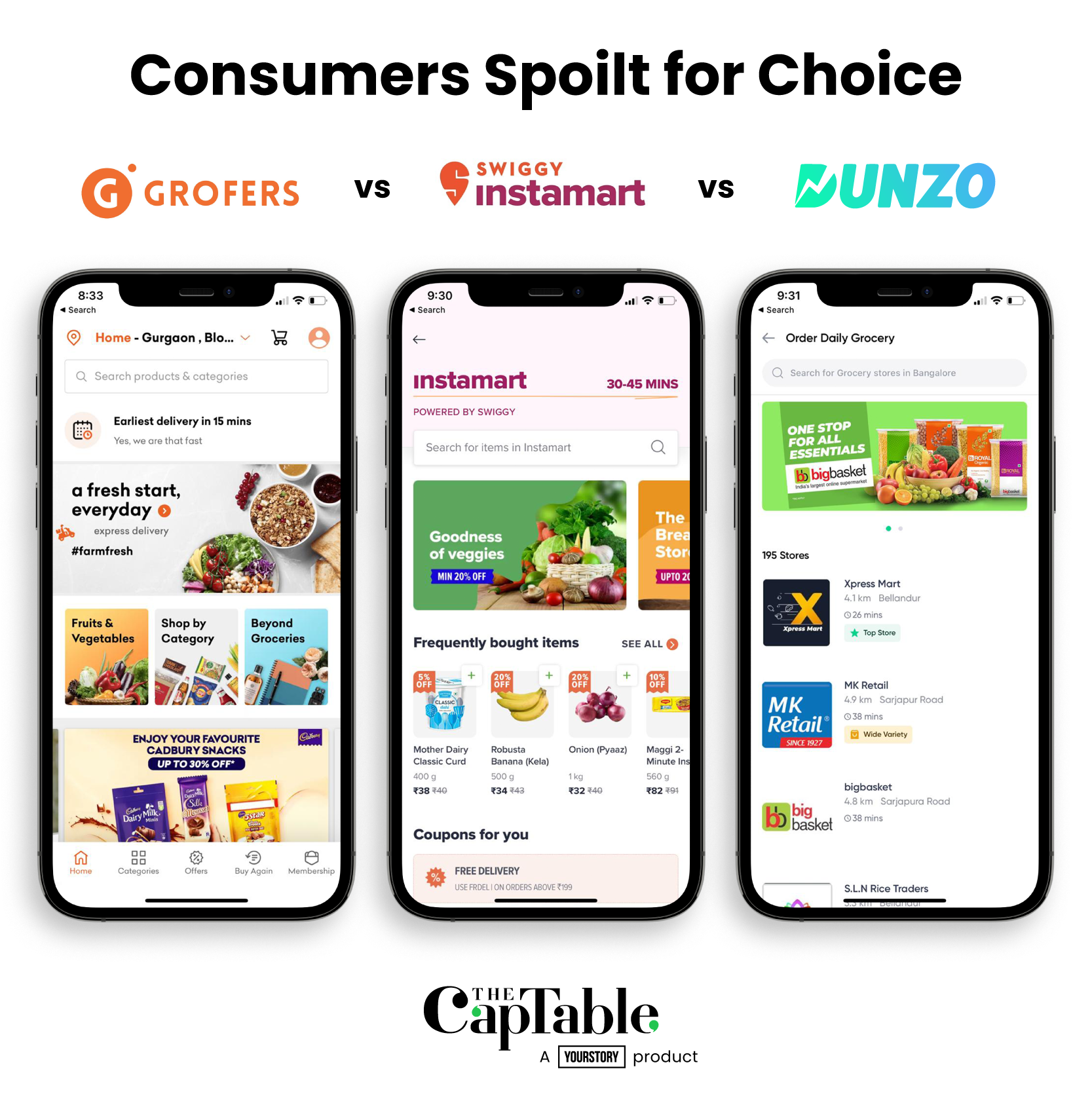 Grofers had been catering to an entirely different target audience in India—the middle class who typically don't care much for speed or brands but prioritize value. It remains unclear if the company will continue to run this business or move completely to express deliveries.
Which is probably why executives at the firm were full of questions during the company's recent town hall meeting. They seemed perplexed by news articles on Grofers's latest strategic backing by Zomato, its scrapped plans for a US listing, its shifting focus away from private labels or inhouse brands, and the exit of cofounder Saurabh Kumar.
"What's really going on? There seems to be a disconnect," said an executive at the firm, referring to Zomato's statement that the Grofers deal was "just a financial investment."