The battle to hire the best talent is so fierce in India's technology ecosystem that being on LinkedIn, AngelList or IIMJobs just doesn't cut it anymore.
Hiring managers and leaders of large tech companies are scouting on Bumble, Twitter, online events and other such avenues to lure talent.
Despite having robust HR teams, capital and large networks, these executives don't want to leave out any window of opportunity to hire the right fit for their organizations.
"I came here to hire. I have got a couple of good connects so far and they have been interviewed by my team. So sticking on," said a top executive at a Unicorn startup who uses dating app Bumble as a sourcing avenue for hiring engineers.
If this is the mad rush at late-stage companies that have the capital to pay lofty salaries, imagine what it's like to start-up in this environment.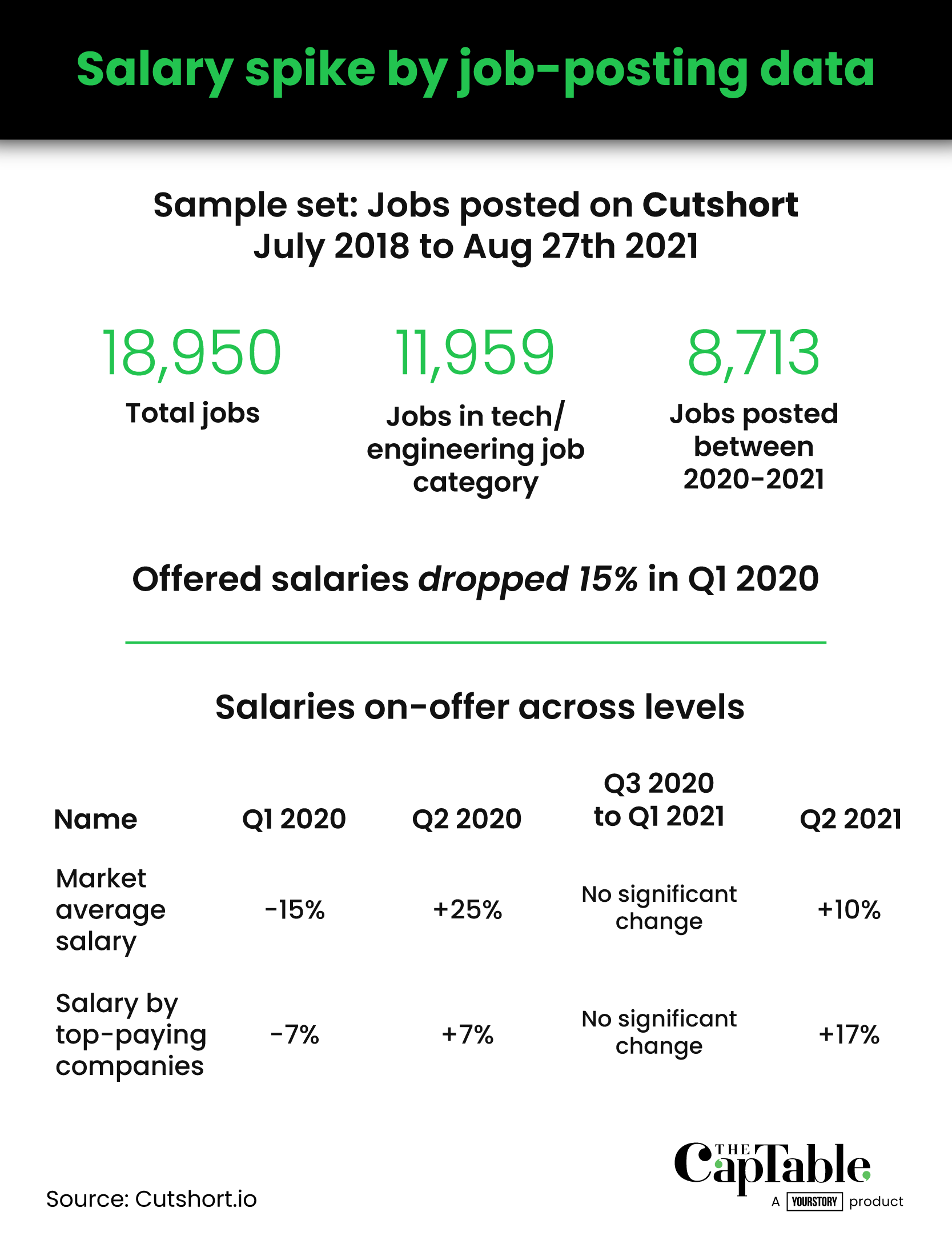 "The industry historically has rewarded those who change companies and that is more apparent now. The saturation that used to come at Rs 30 (lakh per annum) is now at Rs 60-70 LPA," said Naman Sarawagi, founder at Refrens.com, a freelance hiring platform backed by Paytm's Vijay Shekhar Sharma, First Cheque and other investors.
Sarawagi is not alone in his hypothesis. The CapTable spoke with over a dozen stakeholders including founders, hiring managers and candidates to map out the state of startup hiring in the country, and its long-term implications on the ecosystem.
Scenario 1: Unfunded early-stage startups
When X (name undisclosed) decided to quit his job and startup, he knew raising capital as a non-tech founder wouldn't be easy. What he didn't anticipate, however, was how tough it would be. "I had 15 years of work experience. Yet I was clearly told by investors that I needed to show at least soft commitments from 2-3 engineering and product folks before I could raise seed capital," he told The CapTable.