On the face of it, 2022 seems to have begun on a good note for India's new economy, ticking all the right boxes. Startups have raised more than $6 billion in the first two months.
In terms of new unicorns, the numbers couldn't be better: 11 tech companies have notched up a valuation of $1 billion or more as against just three in the same period last year.
But if you track how India's recently listed unicorns are performing, things appear a lot less sunny. Zomato, which led the IPO boom, has slipped over 55% from a high of Rs 169 and is now trading at Rs 80. Nykaa is down by nearly 50% from its all-time high, though the stock is still above the IPO price. Freshworks, Paytm and Policybazaar are also trading significantly below their issue price.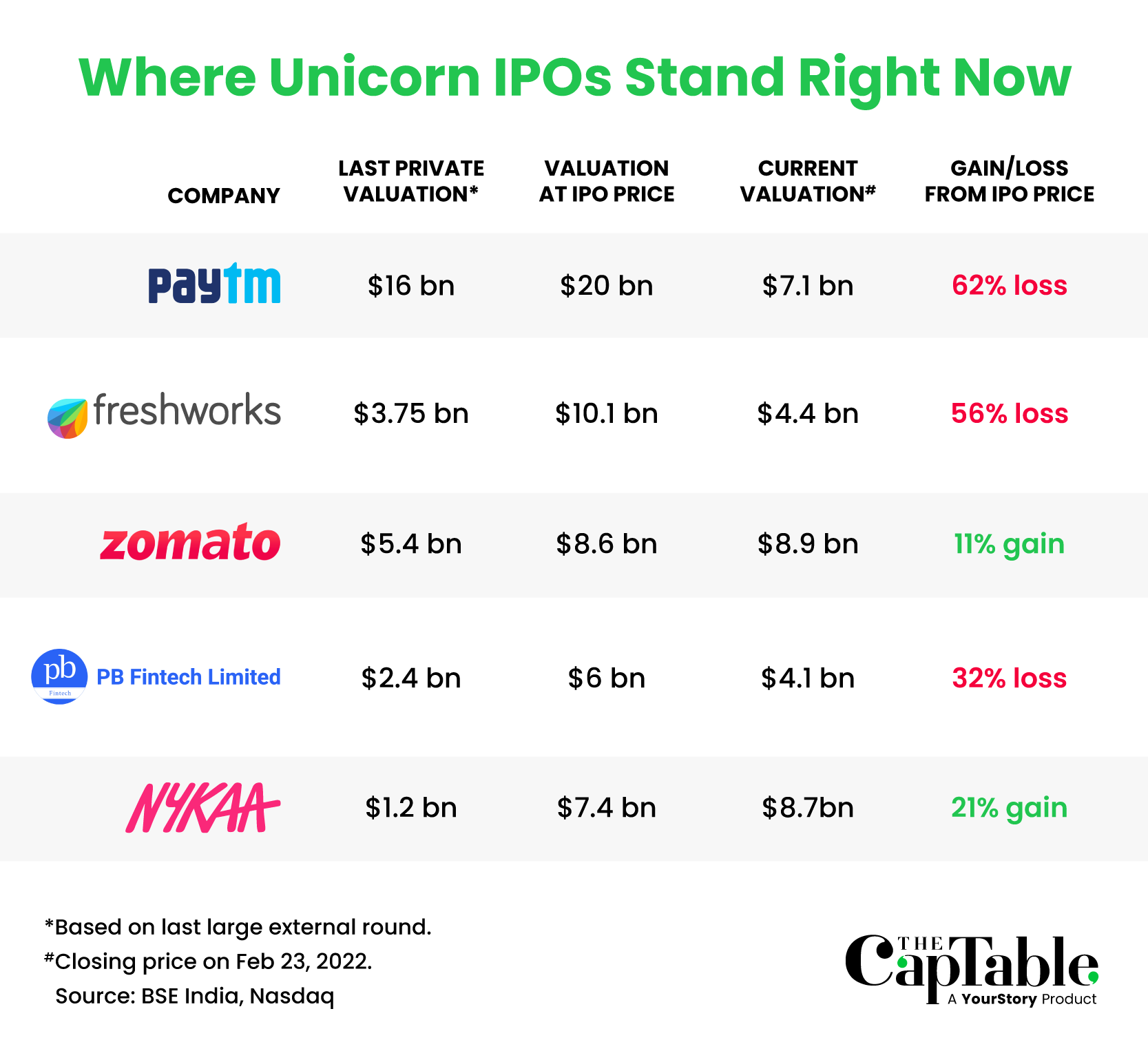 What explains the divergent movements in the private and public markets? Investors say the unicorn funding rounds announced recently were agreed upon or closed in October and November. The actual pace of funding for 2022 will become clearer from late March or April.
Bottom line: The two markets may start to look more alike soon. The CapTable breaks down four likely developments that indicate the changing investor mood.