Venture funding is still largely a function of geographical location--most funding flows towards startups based in tier-1 regions

The noticeable spike in tier-2 funding in 2022 and 2023 is largely due to a technicality—insurtech firm InsuranceDekho has its registered office in Jaipur with its corporate office in Gurugram

Investors

The CapTable

spoke to suggest it will be a while before we see a significant chunk of funding flow towards tier-2 and tier-3-based startups

Large tier-1-based startups making inroads into the smaller markets is a reality; founders solving problems relating to smaller towns are likely to emerge from there
Reams have been written about the potential of startups emerging from beyond India's large metros. But is this potential actually being realised? The numbers don't quite bear this out.
The CapTable dug through data provided by startup intelligence platform Tracxn to figure out how this trend has played out in recent years. The total dataset encompasses 17 tier-1 cities or regions (for instance, the National Capital Region and Mumbai Metropolitan Region have been considered as tier-1), 102 tier-2 cities, and 721 tier-3 towns.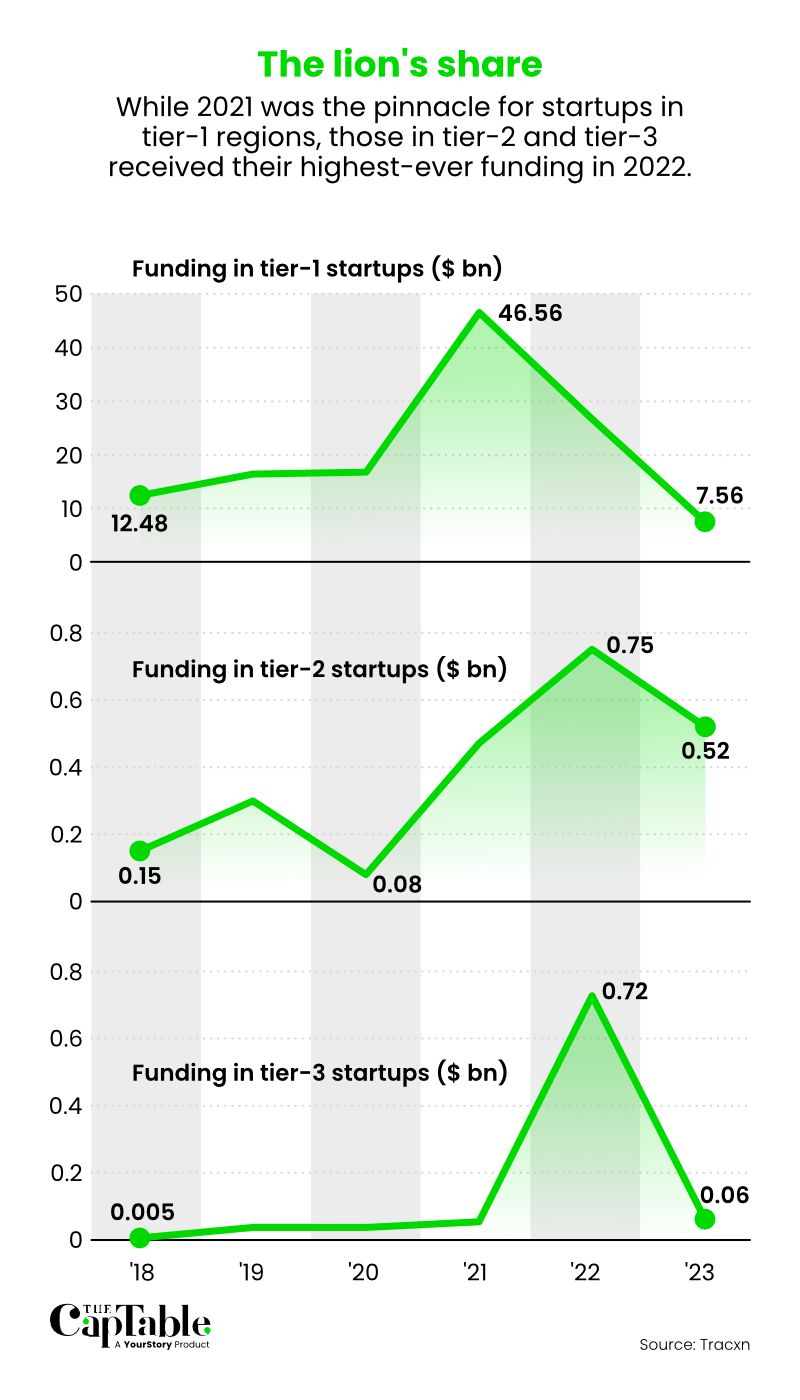 While there are few surprises to be had, there are nuances that emerge which could be the early sketches of what will emerge as the Indian startup painting next decade or so.